"Building Healthy Leaders" taught by Robert Walter
Welcome to the online teaching of Building Healthy Leaders by Robert Walter. Below are 13 classes that you can take part of for free that have been made available by permission from Robert Walter.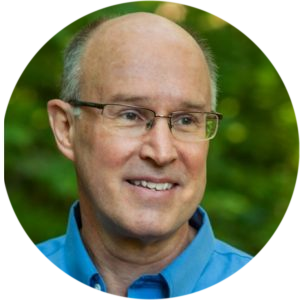 ROBERT WALTER
Before being called to into ministry, Robert had a successful career as a petroleum geologist in Texas, where he later pastored a church for 15 years. He now lives in Virginia with his wife, Vilia, and some furry four-legged creatures who like to dig in his garden but never plant anything.
Robert Walter is the founder of On God's Trail, a ministry to help people live into their full potential in Christ. He is also the Director of Training for LeaderSource SGA , a ministry that trains, coaches and consults experienced Christian leaders to help them raise up the next generation of healthy leaders. This ministry takes him all over the world.
He's been speaking publicly for more than 25 years to groups in conferences, churches, classrooms, and clinics on every continent except Australia and Antarctica. His seminar topics include: Building Healthy Leaders, Design for Discipleship, The Heart of the Leader, Created for Community, Grace for Shame and Spiritual Buoyancy. He is the author of the new book, If I've Been Forgiven, Why Do I Still Feel Bad?
http://www.ongodstrail.com